Look without loged in.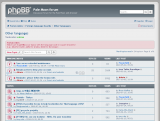 This optional Design for your webbrowser changes the look of the Pale Moon website and the forum.
All you need is an addon like Stylem, Stylus or Stylish in your browser and the style itself.
It works together with the individual build-in forum styles and should not affect the colors much.
Look with loged in and individual blue build-in forum style.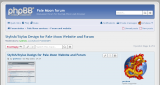 Current version 1.1 (for palemoon.org)
Download
Palemoon-Grau-v1.1